Okay, so I haven't been Ebaying much, lately. It's because I only want to bring you the best Japanese & Western gear for a gorgeous gyaru and... quite frankly:
It's been hard to find something satisfying.

Well, FINALLY I've got something you'll love to own and be proud to wear! It's from the SUPER GLAM ROCK designer label: HEATHERETTE and it shows off one of Tokyo's simplest but still incredibly unique trends: The hoodie-dress as the "Fashion Point."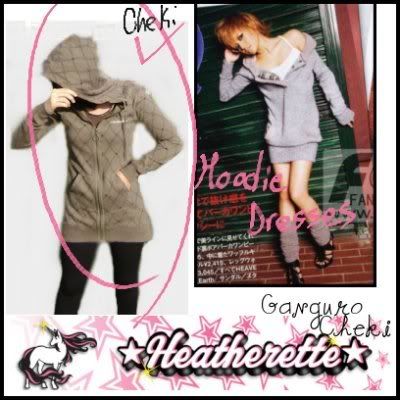 GREAT PRICE
FREE SHIPPING

Available in XS & M sizes
And, because you know I love you: Super Customer Service & A free gift with every purchase.



This hoodie dress is a great holiday gift or a warm way to show off your inner Egg model this Fall & Winter!